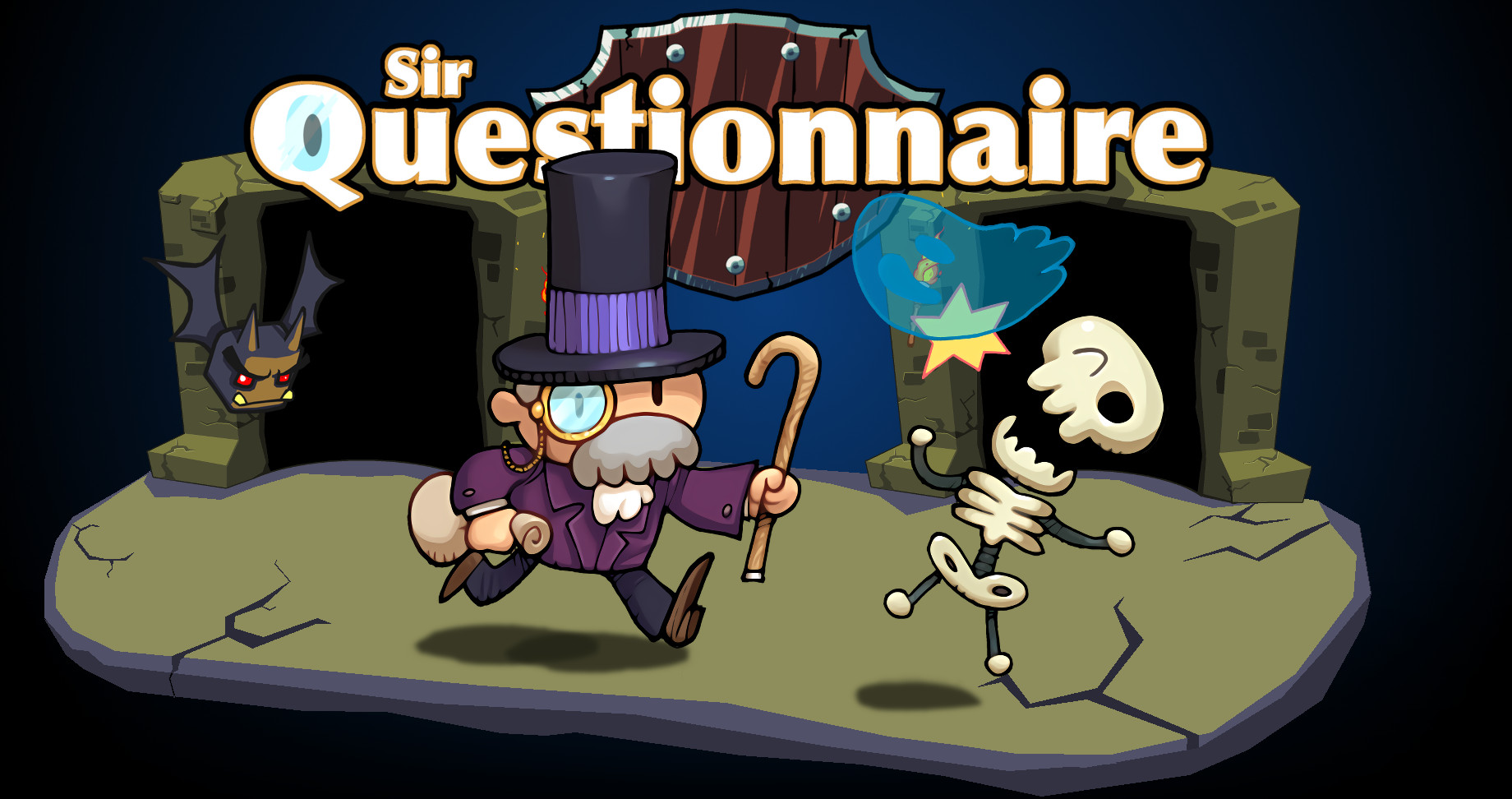 Sir Questionnaire
v1.3.1 - More monsters, hats, balancing and fixes
---
Wasn't planning on pushing this update just yet, but v1.2.0 introduced a nasty "random" bug that caused a nasty chance of crashing the game for many people. Sooooo, here's a new update sooner than planned!

This update comes with four new monsters: two dragon types, a small imp-skeleton, and a fire-bird. Also improved the outfit picking screen, so there's now room for more outfits to unlock, AND, I added two more outfits and lowerd the unlock barrier for the previous two.
Full changes list can be found here.
Files
Sir Questionnaire - Windows
52 MB
Sir Questionnaire - Linux
69 MB
Sir Questionnaire - MacOS
57 MB