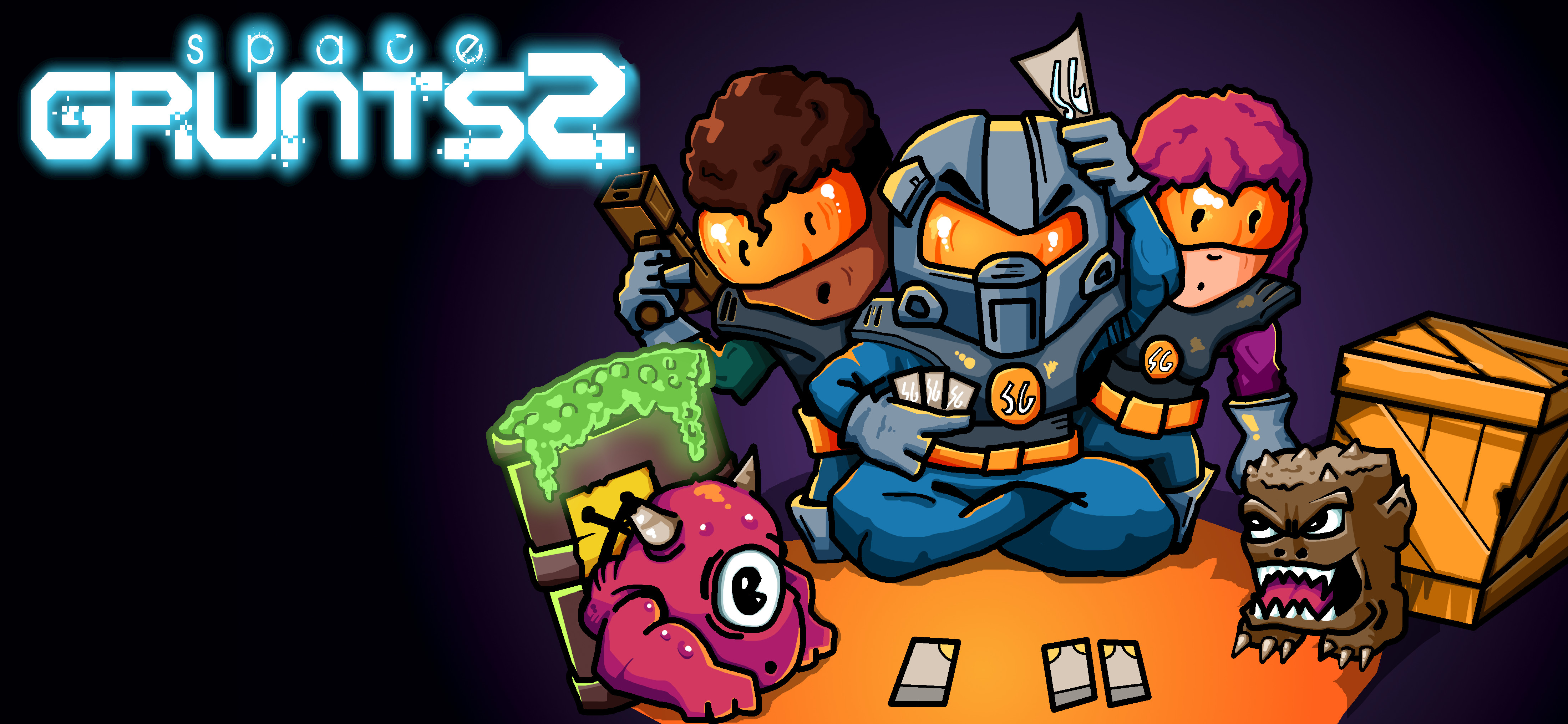 Space Grunts 2
Space Grunts 2 update v1.16.0: Crawlspace and Superman
---
This update comes with a new random event that I had written down in my ideas list for a while, but the idea was lacking something, and suddenly I figured it out: it needed a little kryptonite! Okay, let's back up a bit.. So, the new event I added is "Superman" and the idea is that the planet's sun gives your character super-human powers, so your attack and defense starting stats will gain +10 - and you can combine that with a Crank buff card once unlocked ;)
Now to balance this somewhat, your kryptonite will be acid, in any shape or form. So if you get hurt by acid it will do a lot more damage than normal to your health! It should be an interesting little twist to tackle in your runs !
There is more tho! I also added a new alternate-route in the form of a crawl-space. This route can pop-up in world 2+ and you can find a new rare card in the crawlspace: Card printer. Which will generate 10 new cards when you play it, nice boost when you are running low on cards in the later levels!
See if you can find the crawl-space or bump into the Superman event and enjoy! :)
Full changes list:
added: Superman event - extra boost to attack+defense stats.. Acid is your kryptonite!
added: Alternate route - Crawlspace
added: new card: Card Printer (found in Crawlspace)
fixed: (iOS) swipe-up menu now blocked correctly
fixed: (Android) Tablet/big-devices now use a slightly higher-resolution, closer to Desktop/AndroidTV versions.
Files
spacegrunts2-windows.zip
65 MB
spacegrunts2-linux.zip
83 MB
spacegrunts2-osx.zip
72 MB